Support
Even if you are at a loss, you can rely on our support. We are there for you with technical, as well as legal, questions about debt collection. Do not hesitate to contact us today:
Hotline: 041 767 30 00
Email: info@collecta.ch
"There are compelling reasons why hundreds of companies have already chosen Collecta: Intelligent cloud solution, expertise in all operational processes and years of innovative development."
Philipp Schäuble, André Weltert, Giovanni Borrelli

Advisor
Look up and learn
Find answers in the guide or learn everything you need to know about the legal collection process in the online course.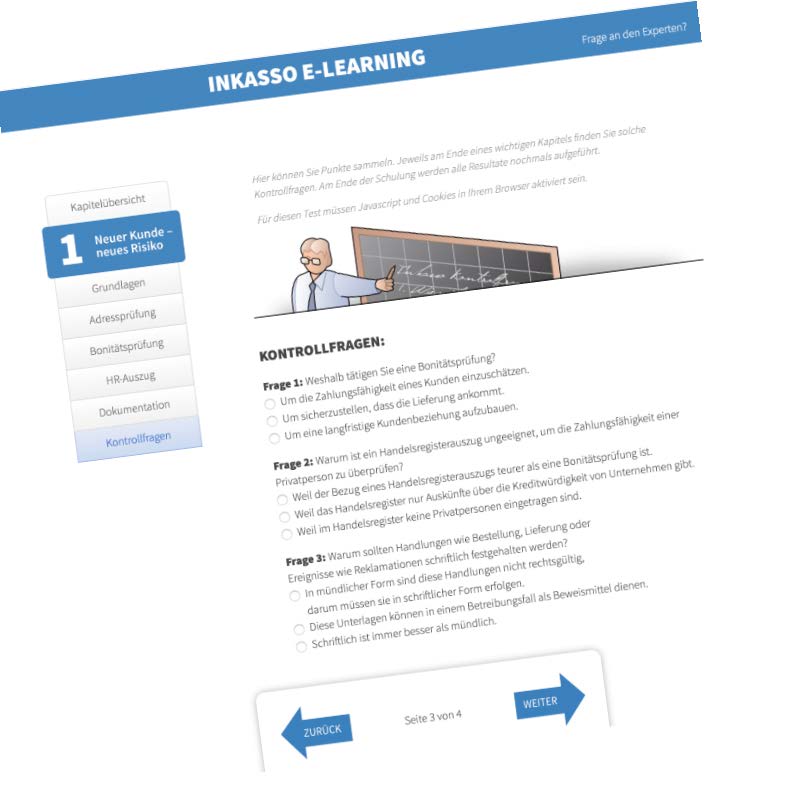 E-Learning
The collection course
The course is structured in a practical manner, taking into account eSchKG - the electronic data transfer between debt collection offices and third parties. You will work through the five chapters step by step, enriched with practical examples and control questions at the end of each chapter.
Chapter Debt Collection Tutorial:
We are happy to help you with any concerns, whether technical or legal. Feel free to contact us.